Convert Tweet to Image Online
Take any tweet and convert it to a static image that can then be downloaded or shared elsewhere on the Internet. Unlike other similar tools you find online, this tweet to image generator will permanently save the resulting image on our own servers, thus making it very useful when wanting to archive some important tweet that may end up being deleted (or protected) by their author - which happens a lot when embedding individual tweets traditional way.
Another use-case is for when you want to share someone's tweet on another social media site such as Facebook, Instagram, Pinterest, etc - that only allow posting of images and do not support inclusion of tweets directly.
To get started, paste the link of the tweet in the box below!
Average time per "tweet to image" in the past 24 hours: 2.91 seconds
---
Bookmarklet Extension
Use this feature directly from your web-browser without having to visit this page or install any new extensions. So the next time you are viewing a tweet that you wish to save, you can just click a link inside your Bookmarks bar and get an image of that tweet in one-click.
To install this on your browser, first make sure the Bookmarks bar is visible and enabled. Next step is to simply drag & drop the button below right inside that space and that is it!
🔖 Convert this Tweet to an Image
If such a thing is not possible on your web-browser, then bookmark this exact URL instead: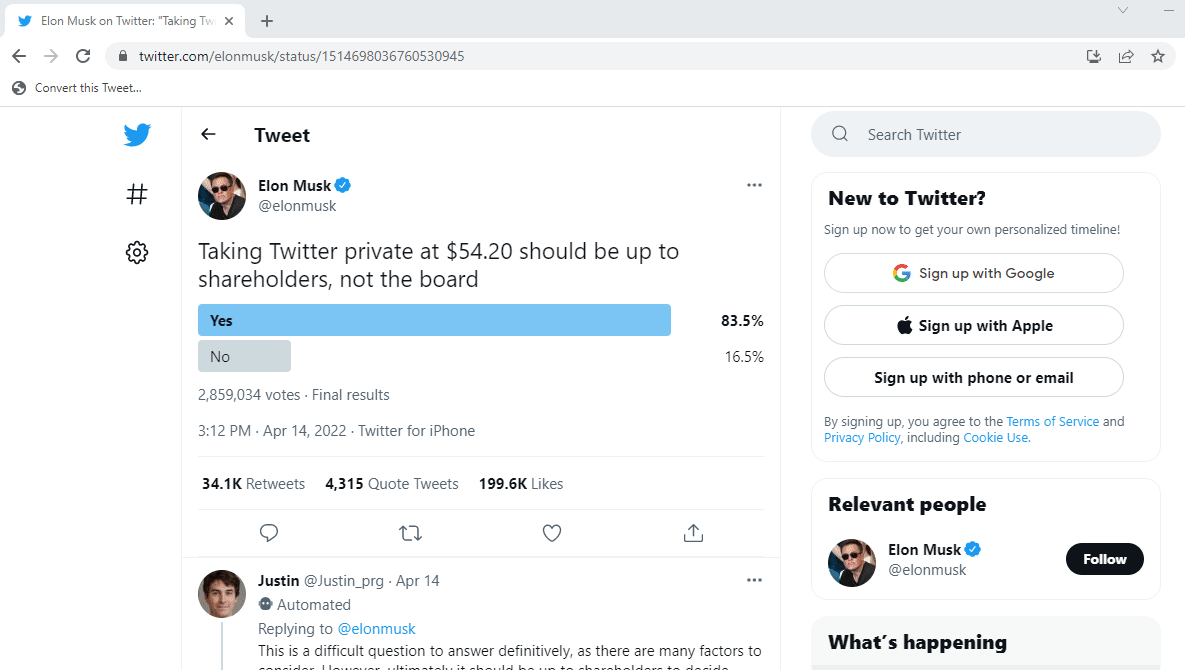 Limitations
You may capture and save around 50 tweets per day. Automated requests are not allowed, and when suspected will be presented with a captcha to solve to prove that they are human. Abusers will be permanently IP banned.
Tweets saved on our tweets.proxynova.com server should persist there forever, so you are free to hotlink to those images from anywhere without any limitations. The only way a tweet image would disappear is if that tweet contained inappropriate contents, and thus we were forced to remove it from our servers.
API Access
Coming soon!
Disclaimer
"Twitter" is a registered trademark of Twitter, Inc. We are not associated with Twitter, and no one here is currently or ever worked at Twitter.